who am i?
Presented by linda scjmit
About the Retreat
Join us for a weekend of Bible study, fellowship, worship and relaxation on the shores of Lake Tahoe at the Zephyr Point Conference Center. Linda Schmitt, the Director of Hosanna Home, will share with us ways we can know, really know who we are in Christ.
Sessions:
Our Speaker – linda Schmitt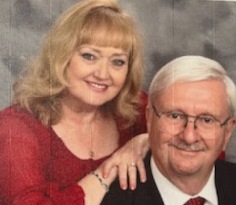 God has given Linda a passion for Him and His Word, and the great privilege of providing shelter, Bible studies, mentors, life skills to dozens of women in our community.
Linda grew up in Southern California and finished high school as a
Governor's Scholar. At age 23, employed as a District Sales Manager for a
global cosmetic company, she worked exclusively with women and won
national sales contests for management and sales. A move to Oregon in 1983
moved her out of the sales field and into law enforcement.
In 1994, she relocated o Nevada and was employed by the City of Sparks
Police Department. She attended Truckee Meadows Community College and
earned her Associates Degree in Business Management in 2000.
In the summer of 2006, she launched Hosanna Home, a transitional shelter for homeless women, serving in the role of Executive Director. Due to the poor condition of the property, a remodel was required that took 18 months. Hosanna Home began to accept residents in March 2008. Over 200 women have lived at Hosanna Home in the past 10 years.
Linda was widowed after 35 years of marriage in 2007. In 2011, Esther's Closet was opened to sell used clothing to help clothe residents and provide finances for Hosanna Home. In 2013, after 19 years of employment at the City of Sparks, she retired as the Sparks City Clerk and accepted a position as the Local Outreach Pastor at Summit Christian Church in Sparks. She continues to serve as the Executive Director for Hosanna Home. In 2014, Hosanna Home was expanded to include Leah's House, for homeless women with preschoolers.
In April 2015 her widow season ended and she became the bride of David Schmitt, who has been a member of the Hosanna Home Board since 2006. She retired from Summit Christian Church in January 2017 and serves as the volunteer Director at Hosanna Hom
Registration
Registration is open on the Realm (registration) or fill out a registration form found in the Women's Retreat flyer. Checks can be made to Covenant Presbyterian Church of Reno and dropped off in the front office.
COST
What is the cost?
$ 200. general registration before October 21, 2022
Directions to Zephyr Point Presbyterian Conference Center
Travel south on Hwy. 395 through Carson City to Hwy 50. Go right on Hwy 50 towards Lake Tahoe. After you reach the summit, stay left on Hwy 50 past the junction with Hwy 28. Continue past Cave Rock and Zephyr Cove. The Conference Center is on the right side of the highway about one mile past Zephyr Cove. Watch for the sign and driveway carefully. as it can easily be missed.
After entering the Zephyr Point Conference Center; turn left in front of the office and follow the road to the right around and down towards the Lake to Tahoe Center. You can unload your luggage and then drive your car back up to the parking area.
Registration
For offline registration please download a Retreat Registration Form and mail or drop it off in the church office along with a check made out to CPC Women's Retreat. Click here to use our secure online registration program.