Oikos Student Ministries
What is Oikos?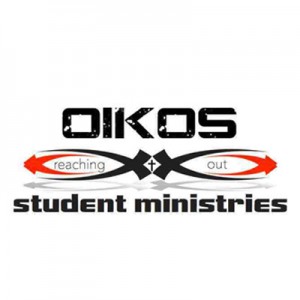 Oikos–Oy'-kos-noun: A house, dwelling place; family, the family of God, the Christian Church. Jesus commissioned the church to continue His ministry of reconciliation to the lost; and He both modeled and taught a strategic formula that would facilitate that great endeavor.
From the beginning, God has consistently focused on a specific group, the oikos, the family, as His initial target for evangelism. That is, He primarily perpetuates His Kingdom through those close relational connections that we all have. Throughout the New Testament, whenever God's Spirit changed a life, a world-changer was born.
Whether it was a demon-possessed man, a swindler named Zacchaeus, a royal official with a dying son, a tax collector named Matthew, a Centurion named Cornelius, a businesswoman named Lydia or a recently unemployed Philippian jailor, they all were sent back home to their oikos. While different cultures and generations reflect unique characteristics, the oikos phenomenon remains a constant.
Be a world-changer…join the Oikos.
The Gathering: Every Sunday 4:30pm – 6:30pm
At The Gathering, Junior High and High School students come together to be the church. Each week we experience dynamic small groups,  intimate worship, powerful prayer and the preaching of the Word with relevant life applicable Bible teaching for today's teens.
Students start each meeting with a meal together provided by families in our church.
Our aim is to incorporate the same aspects representative in the first century church, "And they devoted themselves to the apostles' teaching and the fellowship, to the breaking of bread and the prayers." Acts 2:42
Film & Theology: First Sunday of the Month 4:00pm – 6:30pm
On the first Sunday of the month during The Gathering, Junior High and High School students come together to watch popular movies followed by a discussion on Christian themes, anti-Christian themes, and how the content of the movie should be measured by our biblical worldview. All movies are G, PG, and PG-13 and are screened for appropriateness by staff prior to student viewing.
Dinner is provided during the movie.