A HEART FOR GOD
Presented by Gail Arterburn
Join us for a weekend of Bible study, fellowship, worship and relaxation on the shores of Lake Tahoe at the Zephyr Point Conference Center. Gail Arterburn will share with us ways we can think deeply about God and his love for us, so that we will love Him as we ought, and He will hold the position of greatest importance and influence in our lives.
About the Retreat
Sessions:
World of God, Psalm 19:1-6
Word of God, Psalm 19:7-10
Ways of God, Psalm 19:11-13
Worship of God, Psalm 19:14
Our Speaker – GAIL ARTERBURN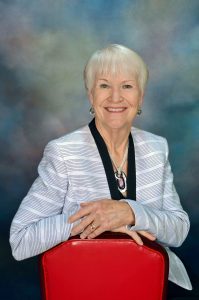 God has given Gail a passion for Him and His Word, and the great privilege of teaching a weekly women's Bible study for over thirty years, including eleven years as a teaching leader for Bible Study Fellowship.
After being founding members of Covenant Presbyterian Church, Gail and her husband retired to beautiful Graeagle where she is a member of Graeagle Community Church. She and her husband celebrated 41 years of marriage before he passed away and she has been a widow for 17 years. She has two happily married sons, three granddaughters, and one great grand-son.
Registration is open on the Realm (registration) or fill out a registration form found in the Women's Retreat flyer. Checks can be made to Covenant Presbyterian Church of Reno and dropped off in the front office.
COST
What is the cost?
$185 early bird registration until April 19
$210 general registration from April 20-May 22
Directions to Zephyr Point Presbyterian Conference Center
Travel south on Hwy. 395 through Carson City to Hwy 50. Go right on Hwy 50 towards Lake Tahoe. After you reach the summit, stay left on Hwy 50 past the junction with Hwy 28. Continue past Cave Rock and Zephyr Cove. The Conference Center is on the right side of the highway about one mile past Zephyr Cove. Watch for the sign and driveway carefully. as it can easily be missed.
After entering the Zephyr Point Conference Center; turn left in front of the office and follow the road to the right around and down towards the Lake to Tahoe Center. You can unload your luggage and then drive your car back up to the parking area.
Registration
For offline registration please download a Retreat Registration Form and mail or drop it off in the church office along with a check made out to CPC Women's Retreat. Click here to use our secure online registration program.