Becoming a Woman of Character
Who are you in the dark?  Character is much more than what others see on the outside.  It has been said that character is who we are when no one is looking, or when there is no one around to judge us or give us a pat on the back.  We will learn about becoming authentic women who are honest, full of integrity, reliable, loyal forgiving, kind and compassionate.  Don't copy the behavior and customs of this world, but let God transform you into a new person by changing the way you think.  Then you will learn to know God's will for you, which is good and pleasing and perfect.  Romans 12:1-2
About the Retreat
Covenant's Women's Retreat will be held Friday, September 8 – Sunday, September 10 at Lake Tahoe.  Join us at the beautiful Zephyr Point Conference Center for a weekend of rest, renewal, Bible study, friendship and fun.
Our Speaker – Sherry Poundstone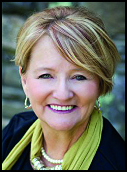 God has allowed Sherry to touch the lives of hundreds of women through conference speaking, teaching bible studies, writing, and mentoring. She is the author of Becoming a Woman of Character, and Becoming a Woman of Power with God.
Sherry is co-owner of Christian Communicators, as well as a member of Christian Women in Media, Christian Women Alive and Advanced Writers and Speakers Association. Above all else, Sherry's most valued role is that of wife to her husband John. Together, they are the founders of Bethesda Reno-Tahoe Ministry and John currently serves as Pastor of Restoration Church in Fernley, Nevada.
For more information about Sherry and her ministries please visit Sherry's website at www.coffeeandtheword.com
Retreat Schedule
Friday, September 8
5:00 pm -Arrive and Get Settled
5:45 pm -Dinner
7:00 pm -Session 1 – Does Character Matter?
Saturday, September 9
7:45 am –Breakfast
10:00 am – Session 2 – Building Character Through Integrity and Honesty
12:00 pm – Lunch
12:30 pm – Free Time
6:00 pm – Dinner
7:00 pm – Session 3 – Building Character Through Words
Sunday, September 10
7:45 am – Breakfast
9:00 am – Session 4 – A Woman of Character is Reliable and Loyal
10:30 am- Check out of Rooms
11:00 am – Sharing Time
12:00 Noon – Head Home
Cost
The cost for the retreat is $195 which includes all food, lodging and retreat sessions and materials.
Directions to Zephyr Point Presbyterian Conference Center
Travel south on Hwy. 395 through Carson City to Hwy 50. Go right on Hwy 50 towards Lake Tahoe. After you reach the summit, stay left on Hwy 50 past the junction with Hwy 28.  Continue past Cave Rock and Zephyr Cove.  The Conference  Center is on the right side of the highway about one mile past Zephyr Cove.  Watch for the sign and driveway carefully. as it can easily be missed.
Our meetings and meals will be in the Tallac Center. After entering the Zephyr Point Conference Center; turn left in front of the office and follow the road to the right around and down towards the Lake to Tahoe Center. You can unload your luggage and then drive your car back up to the parking area.
Downloads
Womens-Retreat-Registration-Form 2017
Registration
For offline registration please download a Retreat Registration Form and mail or drop it off in the church office along with a check made out to CPC Women's Retreat.  Click here to use our secure online registration program.