Joshua and Our Great Adventure with God
God called Joshua to lead his people into the Promised Land.  The people had no idea of the great adventure that they would experience.  What made Joshua effective in his leadership?  How do our lives mirror that great adventure with God?   Our speaker, Mark Eshoff will unpack this incredible story and point us toward some biblical principles by which we can live and lead.
About the Retreat
Covenant's Men's Retreat will be held Friday, September 22 – Sunday, September 24 at Lake Tahoe.  Join us at the Zephyr Point Conference Center for a weekend of relaxation, challenging Bible Study and building relationships with each other and with Christ.
Our Speaker – Mark Eshoff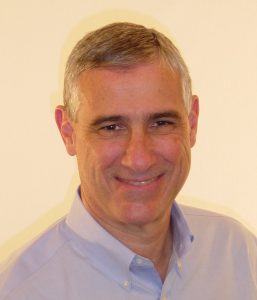 Mark Eshoff has served as the Executive Minister of Fremont Presbyterian Church in Sacramento, CA for over 26 years.  In addition to his commitment to Jesus Christ and to continuing to explore the richness of God's Word and his amazing grace, his priorities in life revolve around his wife, Cheryl, and their family. He has three married daughters and two grandchildren who are the new joys of his life. Leadership, administration and service are his gifts, and he is known for his strengths in connecting and relating to people, providing strategic vision, and analyzing and understanding systems and organizations. He loves the local church and has been privileged to be in a position to encourage and support churches as the Moderator of the EPC Presbytery of the Pacific. Mark graduated with a degree in Economics from UCLA where he was also involved in numerous musical groups, and then worked in financial management at a high-tech firm in Los Angeles before coming to Fremont Church. In his free time, you'll find him enjoying waterskiing, camping, backpacking, playing the trumpet and grandfathering.
Cost
The cost for the retreat is $180 which includes all food, lodging and retreat sessions and materials.
Directions to Zephyr Point Presbyterian Conference Center
Travel south on Hwy. 395 through Carson City to Hwy 50. Go right on Hwy 50 towards Lake Tahoe. After you reach the summit, stay left on Hwy 50 past the junction with Hwy 28.  Continue past Cave Rock and Zephyr Cove.  The Conference  Center is on the right side of the highway about one mile past Zephyr Cove.  Watch for the sign and driveway carefully. as it can easily be missed.
Registration will take place at the Tahoe Center.  To reach Tahoe center take the road to the right when you enter the Zephyr Point Conference Center.  Lodging will take place in the Tallac Lodge and Tahoe Center.  Our Retreat Meetings will take place in the Dobbins Hall building which is just below the Tahoe Center. We will be 2 in a room, bedding and towels are furnished.
Downloads
Registration
For offline registration please download a Men's Retreat Brochure, fill out the registration form and mail or drop it off in the church office along with a check made out to CPC Men's Retreat.  Click here to use our secure online registration program.